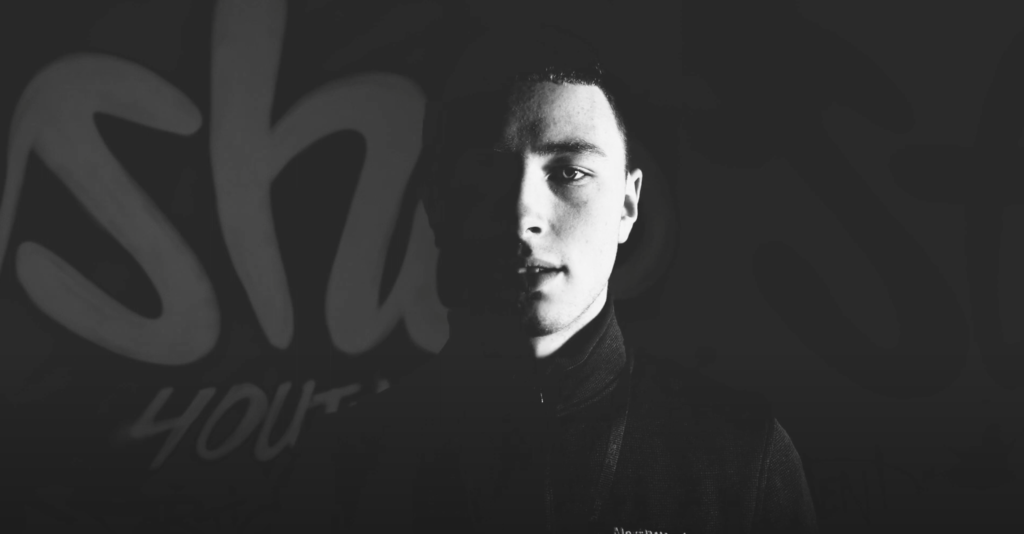 Since 2020, Féile Media has been creating broadcast standard films, documentaries, promotional films, community films and social media content for individuals, organisations and clients across the city and beyond. The innovative and groundbreaking content produced by Féile Media has been positively received by statutory organisations, community organisations, clients and residents with a number of films already featured on BBC Television and film festivals.
Previous/Current Clients: Gaslight Media Trust, Old Library Trust, Education Authority, Bogside and Brandywell Health Forum, Triax, Sean Dolan's GAC, Celtronic, Surestart Edenballymore, Triax Neighbourhood Management Team, Community Restorative Justice
---
Examples of Previous Work:

Seán Dolans – More Than a Club
Link to Film: https://www.youtube.com/watch?v=0L9i4iqMnZI
This film follows Seán Dolan's GAC from its inception in 1942 to the building of its brand new state of the art facility in 2022. We see the journey of the lifelong club members unfold as they deal with the trials, tribulations and unexpected tragedies that befell the club throughout the years.
Sanctuary
Link to Film: https://youtu.be/Diz1fImZTQk
In May 2022, Féile took six young men and two youth leaders from Creggan over to Bedford, England, to help build Sanctuary with the artist David Best. Sanctuary is an unforgettable temporary structure and space of healing, built to commemorate the loss during the Covid-19 pandemic. Féile's videographer Ruairi Campbell created a beautiful film that shows the lasting impact of the participants experience.
A Green Hill Far Away
Link to Film: https://youtu.be/CLm6HparRpw
To celebrate 75 years since the building of the first houses in Creggan, Féile worked with partner groups, residents and young people to produce a new stage production "A Green Hill Far Away". This film follows the process of making this play. Some of the main cast members were interviewed and the entire process of making the play was documented by a fly on the wall style documentarian filmmaker.
James McClean – Back In Creggan
Link to Film: https://www.youtube.com/watch?v=qzcV5KNUjrI
This film followed footballer, James McClean, as he returns home to see his family and friends and to check out the new mural created by Aches. He also called by and surprised the students and teachers at Holy Child Primary School.
Fireworks Safety Film
Link to Film: https://www.youtube.com/watch?v=cqDOujsJaGM
Féile worked with Triax, Community Restorative Justice and Triax Neighbourhood Management Team to produce this film which highlights the dangers and nuisance that fireworks often cause in communities at this time of year.
---
TESTIMONIALS
Danny Cassidy – Seán Dolan's GAC
"The club was extremely fortunate when Féile offered to produce a commemorative film. Féile put a tremendous amount of energy and expertise into the film and they ensured that club members were involved at every stage. Everyone at Sean Dolans were highly impressed with Féile and the professional manner they adopted to guide us through all aspects of the film."

Aisling Hutton – Bogside & Brandywell Health Forum
"The expertise and guidance provided by Féile Media in relation to the marketing, PR and videography of our events has been second to none. Their expertise in capturing events and their outcomes proves very effective when it comes to reporting to our funders and letting the wider public know about our work."
Peter Nixon – St. Mary's Youth Club
"We have been partners with Féile for a number of years on a number of different projects. We recently created a series of films with young people giving them a platform to highlight the issues affecting their lives using creative techniques."
---
EQUIPMENT
Féile Media owns an extensive array of film equipment. Some examples below.
Sony A7siii DSLR Camera (Capable of 4K video recording, 10-Bit, 25-50fps, TV standard).
Sony A7ii DSLR Camera (Capable of 1080p video recording 25-50fps, TV Standard).
Ronin S Gimbal (Smooth tracking camera movement for dynamic shots).
Swivel head tripod (Great for interviews & vox pops. Smooth tilting and panning for event videography).
DJI Mavic 2 Pro Drone (Capable of 4K video recording. Stunning establishment shots of the area events are taking place).
Sennheiser MKH 416 P48U Shot Gun Boom Mic (TV standard sound quality. This can be used in very windy conditions and still record high quality audio).
RODE Wireless Mic System (Capable of recording high quality audio straight into the camera using a discreet clip-on microphone. Great for interviews).
Black Magic Atem Mini Live Switcher (Suitable of livestreaming and for live editing of multi-camera setup)
LED Lighting Kit (3 lighting boxes and stands capable of delivering a 3 point lighting set up. This creates a professional aesthetic in an interview setting).
High end PC for video editing. Capable of dealing with vast amounts of footage of all different resolutions.
Access to unlimited copyright free music for all required videos, covering a multitude of different genres that fit any scenario.
Insurances (Public Liability & Employers Liability) are in place to cover all work.
---
You can see a selection of some these great films on the Féile Media and Féile Film Collective pages.
You can view all of our films and more on our YouTube channel, Féile Media.
---